We believe that everyone deserves access to the world class rehab that we deliver to our high performance athletes.
Our online programs make that possible for you.
We help you get the results & achieve the changes you are crying out for but can't seem to get.
Our goal is to help you live a pain free life, so you can continue to do all the things that you love.
We provide 1-1 coaching, Rehab, Return to Play and S&C Programs.
Over 10,000 people have got the results that other physio's, coaches and surgeons have said were impossible.
We are obsessed with helping you feel, move & perform at your best.
David is not currently taking on new clients. Please see Alice's availability below.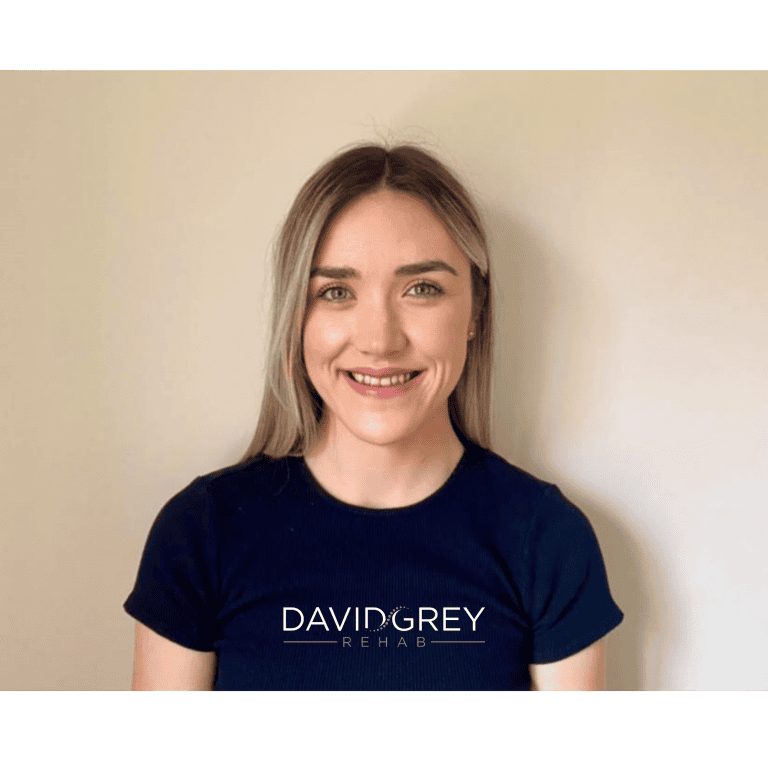 Alice is our fantastic Physio at DGR, consulting with clients across the world.
After some mentoring, David was hugely impressed with Alice and knew she needed to become part of the team right away.
Alice is an attentive, driven and caring physio with an in-depth knowledge and fascination with all things movement and rehab.
She possesses a passion to help clients understand their body so they can move and feel the best they can. Her experience with various sporting teams and individuals has allowed her to develop an impressive portfolio with a unique style of treatment much like that of DGR.
"Even after a few days of doing the exercises that Alice gave me, it opened up so much. Honestly, I had some of the happiest days in years. I was so happy, so calm. Everything was working again".
Best decision I have made in relation to my movement and health. Struggled with sporting injuries since 2015, vast majority are gone and last few are being addressed. Different person now, thanks to Alice, the best.
Chris is our fantastic coach over on our DGR Interactive Members Only Platform.
He also owns and runs his own Jiu Jitsu school. 
It's not so long ago that Chris was a client of Davids; searching for the answers to his pain, and the best way to recover from back surgery. 
"I've learned so much through working with David, that I now understand I have barely scratched the surface". 
Since making a full recovery, he's been able to return to training and hard sparring.
He loves teaching classes on the DGRI platform, and judging by the feedback we're receiving, our members are loving him too!!
"Absolutely brilliant, really excited to take part in future classes. Chris explained all the exercises and cues clearly, and was able to adapt when needed".
Theika, DGR Interactive Member
Ciara is the real MVP of DGR.
She is the Operations (and everything else) Manager, who keeps the show running in the background. She's also the star of most of our exercise videos that you will see in our Programs & on our IG.
She is a qualified Personal Trainer, Nutrition and Lifestyle Coach, and a proud Women's Health Advocate.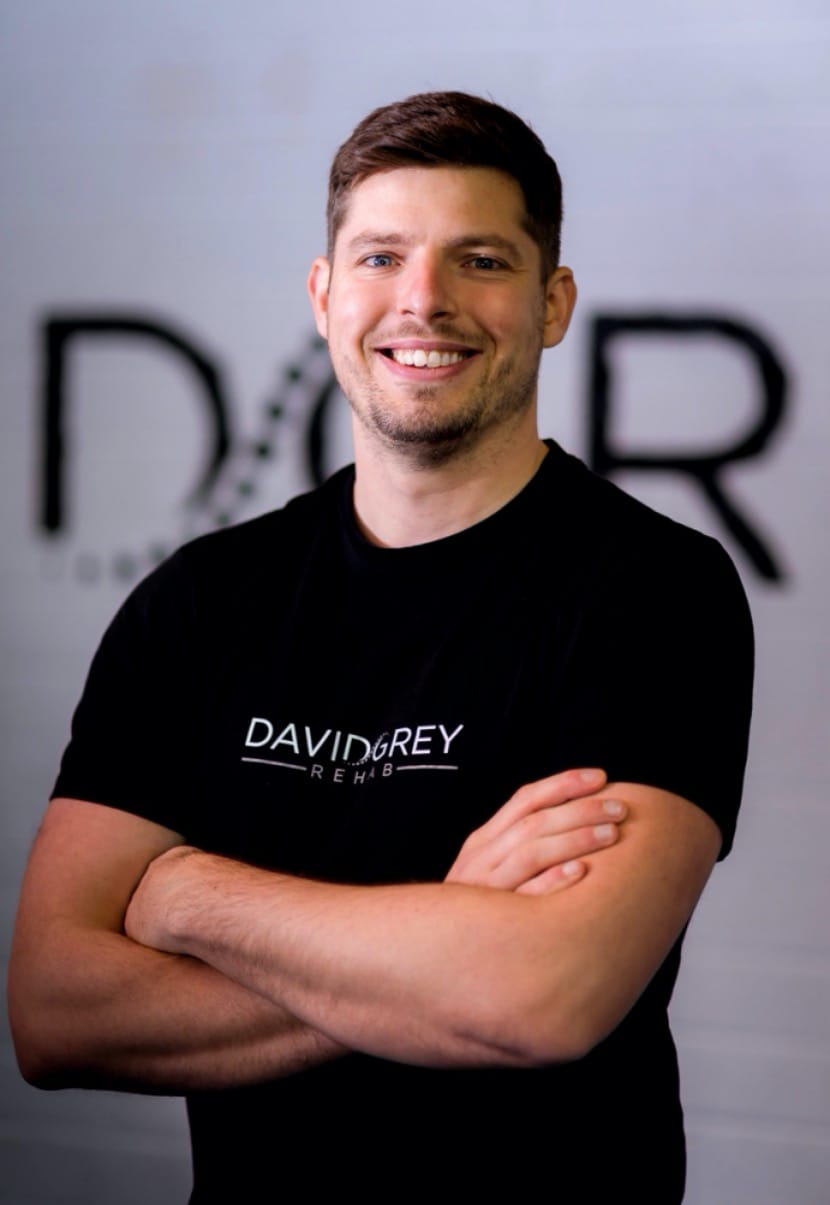 David is the CEO of David Grey Rehab.
Originally an athlete himself, he was plagued with pain and injuries, and became very frustrated with the traditional "solutions" that were being offered. 
Deciding to take matters into his own hands, David spent over 10 years travelling the world, learning from some of the best minds in the industry.
It became very clear to him that the traditional rehab model of isolated stretching and strengthening was a very poor and inefficient way of helping people.
David has developed his own unique method of helping people with their pain and movement, and he now works with clients from all walks of life.
He regularly rehabs some of the the best athletes in the world, has delivered workshops and seminars internationally, and regularly consults with top Coaches & Therapists to help them get even better results with their own clients.
CHECK OUT THE DGR PODCAST
Please note: David is not currently taking on new clients.
Please see Alice's availability below.