We believe that everyone deserves access to the world class rehab that David delivers to his high performance athletes, and our online programs make that possible for you.
Very simply put, we help you get the results and changes that you are crying out for but can't get elsewhere. 
Our goal is to help you live a life free from pain so you can continue to do all the things in your life that you love.
We provide 1-1 coaching, Rehab, Return to Play and S&C Programs
We have helped over 10,000 people get results that other physio's, coaches and surgeons said were impossible.
We are obsessed with helping you feel, move & perform at your best.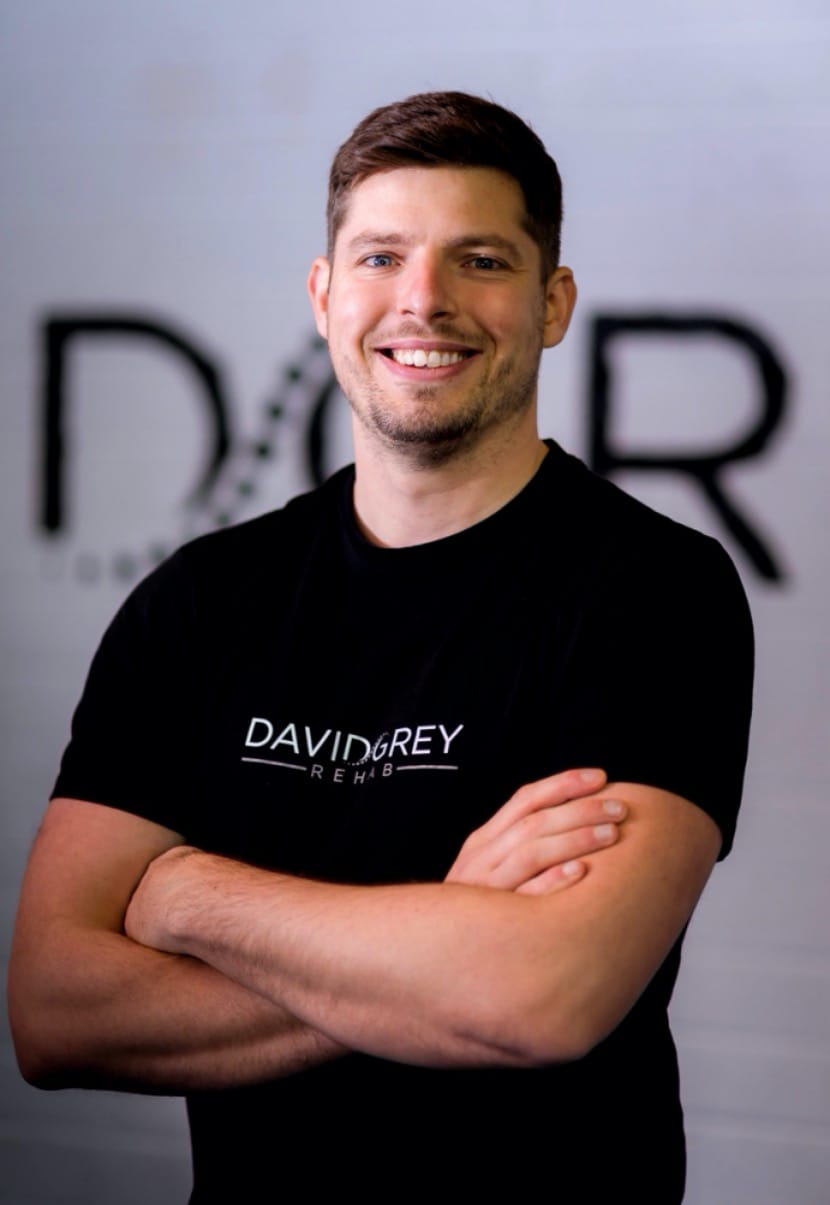 David is the CEO of David Grey Rehab.
Originally an athlete himself, he was plagued with pain and injuries, and became very frustrated with the traditional "solutions" that were being offered. 
Deciding to take matters into his own hands, David spent over 10 years travelling the world, learning from some of the best minds in the industry.
It became very clear to him that the traditional rehab model of isolated stretching and strengthening was a very poor and inefficient way of helping people.
David has developed his own unique method of helping people with their pain and movement, and he now works with clients from all walks of life.
He regularly rehab's some of the the best athletes in the world, has delivered workshops and seminars internationally, and regularly consults with and mentors some of the best coaches & therapists to help them get even better results with their own clients.
When he's not working his days are filled with coffee, walks, playing Golf or Gaelic Football and studying movement
Alex is one of our amazing Physios at DGR and looks after a lot of our online clients across the world.
David has helped to mentor Alex over the last few years and their treatment styles and approach to pain, movement and performance are very much aligned.
Alex is easy going, friendly and supportive but also has a great eye for detail and is one of the few therapists in the world that David would trust to look after our clients and deliver the world class results that so many people are crying out for.
Alice is another one of our fantastic Physios at DGR, also consulting with clients across the world.
David was hugely impressed after some mentoring with Alice and knew she needed to become part of the team right away.
She is an attentive, driven and caring physio with an in-depth knowledge and fascination with all things movement and rehab.
Alice possesses a passion to help clients understand their body so they can move and feel the best they can. Her experience with various sporting teams and individuals has allowed her to develop an impressive portfolio with a unique style of treatment much like that of DGR.
Ciara is the real MVP of DGR.
She is the Operations Manager, who keeps the show running in the background. She's also the star of most of our exercise videos that you will see in our Programs & on our IG.
Ciara is the person you will chat to over email when you want to tell us how amazing your body feels after one of our programs.
She is a qualified Personal Trainer, Nutrition and Lifestyle Coach, and a proud Women's Health Advocate.
CHECK OUT OUR LATEST PODCASTs
If you really want to get to know David, here's 17 hours worth of podcasts he's appeared on..