For people who are serious and committed to improving how they feel, move and perform. 
We are obsessed with getting to the root cause of your issues and helping you find the answers that traditional approaches have failed to give you.
For the people who are not happy with the useless stretches, foam rolling and physiotherapy that never seems to help – We are here for you!!
We recommend starting with our Lower Body Basics Program first so that you get a taste for our philosophy and the amazing results that we can offer. 
But, if you need more guidance first or have already done the program(s) then book in below and commit to your journey to getting back to your best.
Alice is one of our fantastic Physios at DGR and looks after a lot of our online clients across the world.
David was hugely impressed after doing some mentoring with Alice and knew she needed to become part of the team right away.
She is an attentive, driven and caring physio with an in-depth knowledge and fascination with all things movement and rehab.
Alice possesses a passion to help clients understand their body so they can move and feel the best they can. Her experience with various sporting teams and individuals has allowed her to develop an impressive portfolio with a unique style of treatment much like that of DGR.
Alex is another one of our amazing Physios at DGR and looks after a lot of our online clients across the world.
David has helped to mentor Alex over the last few years and their treatment styles and approach to pain, movement and performance are very much aligned.
Alex is easy going, friendly and supportive but also has a great eye for detail and is one of the few therapists in the world that David would trust to look after our clients and deliver the world class results that so many people are crying out for.
David has developed his own unique method of helping people with their pain and movement and he now works with clients from all walks of life.
He regularly rehab's some of the best athletes in the world including a lot of the ones you will see on your TV. If you spot someone moving better than you have ever seen them, it's likely they have started working with David recently 🙂
David has delivered international workshops and seminars, and regularly consults with, and mentors some of the best coaches & therapists to help them get even better results with their clients.
David's schedule can be pretty busy with travelling, teaching and mentoring so if you can't find a slot that suits you then make sure you get booked in with Alex (above) and start making progress right away!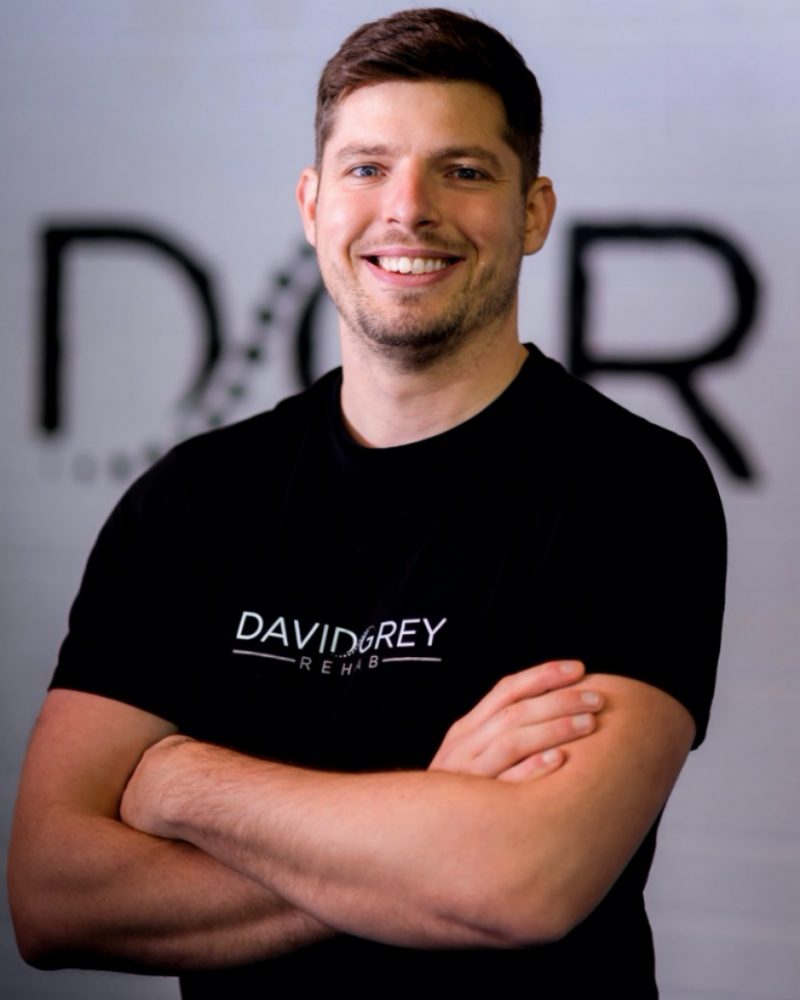 "Nobody I connected with was able to even touch on what David was able to teach me. I developed a real understanding of how and why I ended up in this mess - and for the first time in ten months of chronic pain - I felt like I finally met someone who really understood what was wrong"
Prior to your initial consultation, you'll need to complete a pre-consultation form. This form will be linked to the bottom of your booking confirmation page.