Lower Body Basics Program
I have been a movement teacher for 30 years and have never felt such profound results in my own body.
Used & Trusted By Pro Athletes, Physio's & S&C Coaches from:
this program is
for yoU..
One Time Fee of just €49.99
Beginner and advanced exercises to suit every level.
No large equipment required, no useless stretches or foam rolling.
We recommend to start slow and nail the breathing & mobility exercises first. Once you start to feel better & feel confident, you should move on to the more challenging variations.

Your program login details will be emailed to you after payment. Make sure to put in the right email address
Easy to follow video demonstrations for every exercise.
Just 10 minutes needed each day
EASY TO FOLLOW
VIDEO DEMONSTRATIONS WITH NO ADDS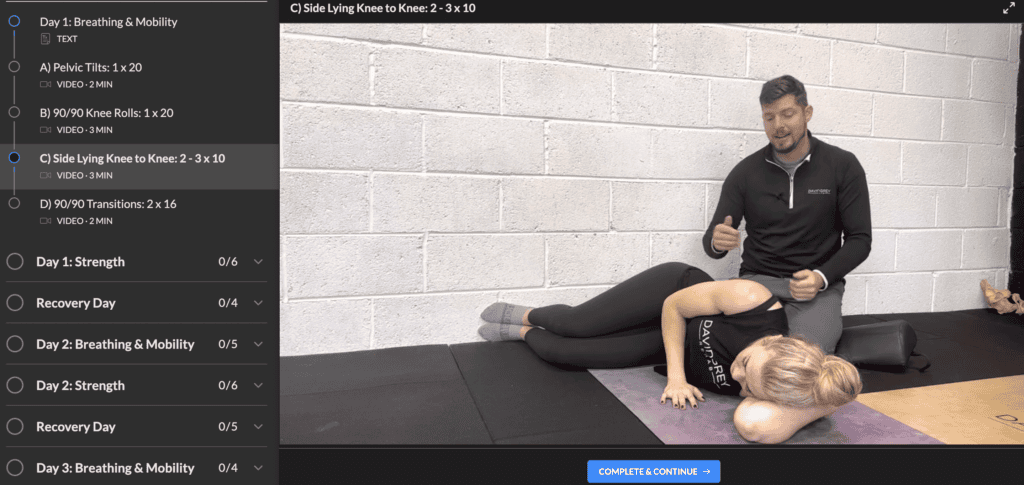 ACCESS TO
OUR PRIVATE
FACEBOOK

COMMUNITY
SEE WHAT
OUR CLIENTS
ARE SAYING
I religiously did LBB1 all summer and when I finally had my first post-pandemic visit to the chiropractor, he marveled at how 'not-jacked-up' my lumbar spine was, and begged to know what I had been doing
I originally bought the programs to add some variety to my routine and look into a new avenue of training. What I didn't expect was to entirely change how I look at movement and how we as humans move. It's been a fun and interesting challenge and now a regular part of my own routine as well as a number of my patients! Would highly recommend it to anyone looking to advance their scope of care for themselves or anyone they may be helping!
I'm a Kayaker, and my other main sporting ambition is to somehow re-enter the world of alpine and backcountry skiing in the near future. I bought LBB 1 and 2, and Core Basics. The programs have provided so much direction on how to train for everyday durability and performance; there isn't a day that goes by where I'm not doing at least a recovery/spinal mobility session. My hips and trunk are so much more ready for the demands of driving a kayak and delivering power to the paddle all day, lots of pelvis control involved.
Here are the most common questions we get asked about the LBB programs:
Didn't find the answers you were looking for?